A playlist you build will be sent automatically to your Apple TVs hooked up to your classroom TVs. Our Apple TV solution pulls updates from your playlist every 30 seconds.
Once a Playlist has been successfully downloaded it will appear on your TV screen.
There are no additional steps required, all playlists will run offline once they have been successfully downloaded to your screen.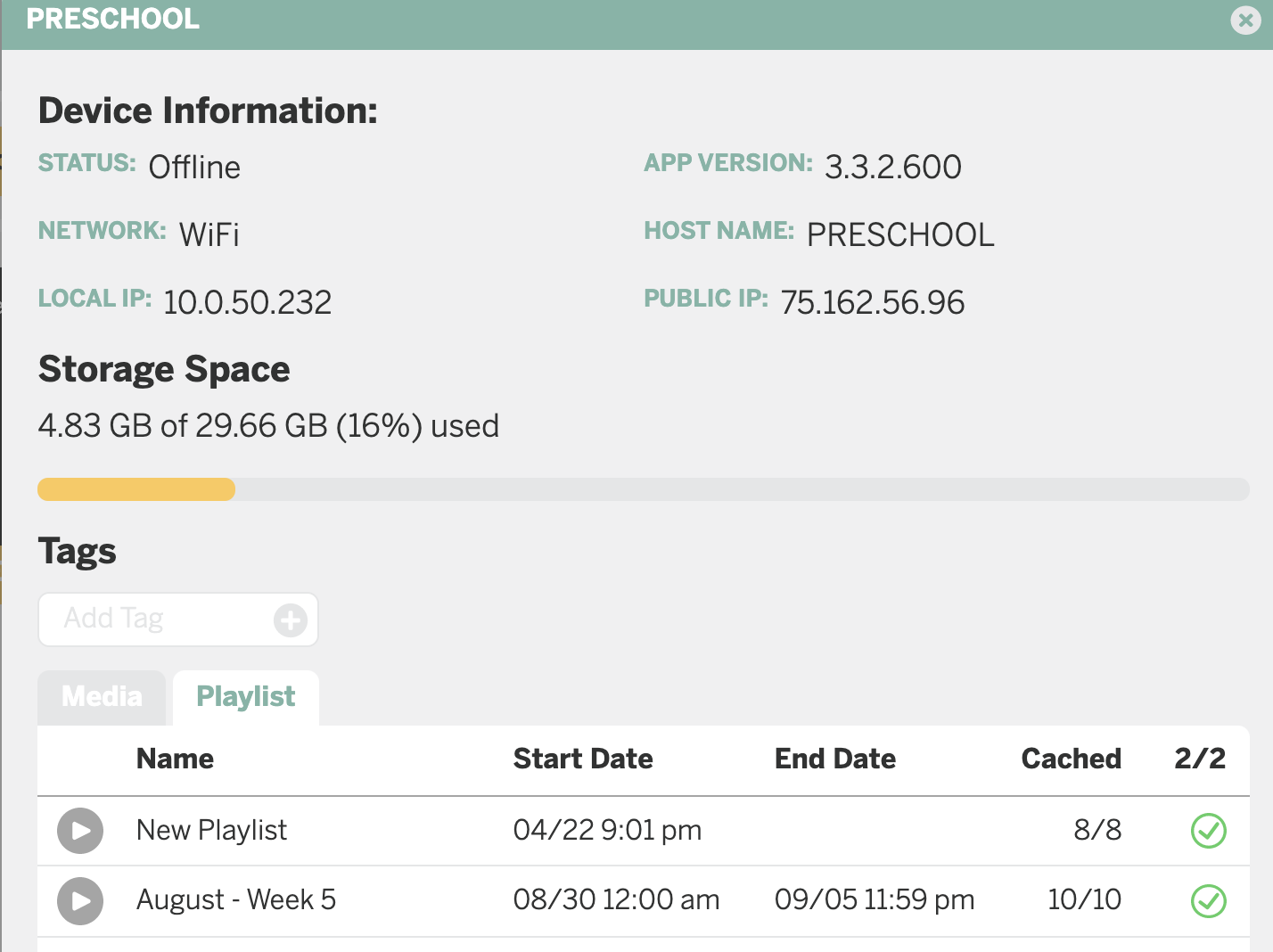 Seems too good to be true?
Your network is only used while uploading content to your Playlister Pro Units. Once the Playlist appears on your screen it is cached and will run offline.