You can tell if content has synced to your devices easily from the "Screen Manager View" in your Playlister Manage account.
Begin by clicking the screen that you would like to learn about: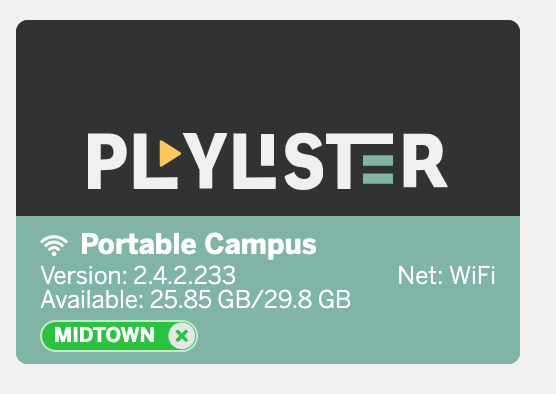 Next, scroll through the media and see what icon is listed by each item: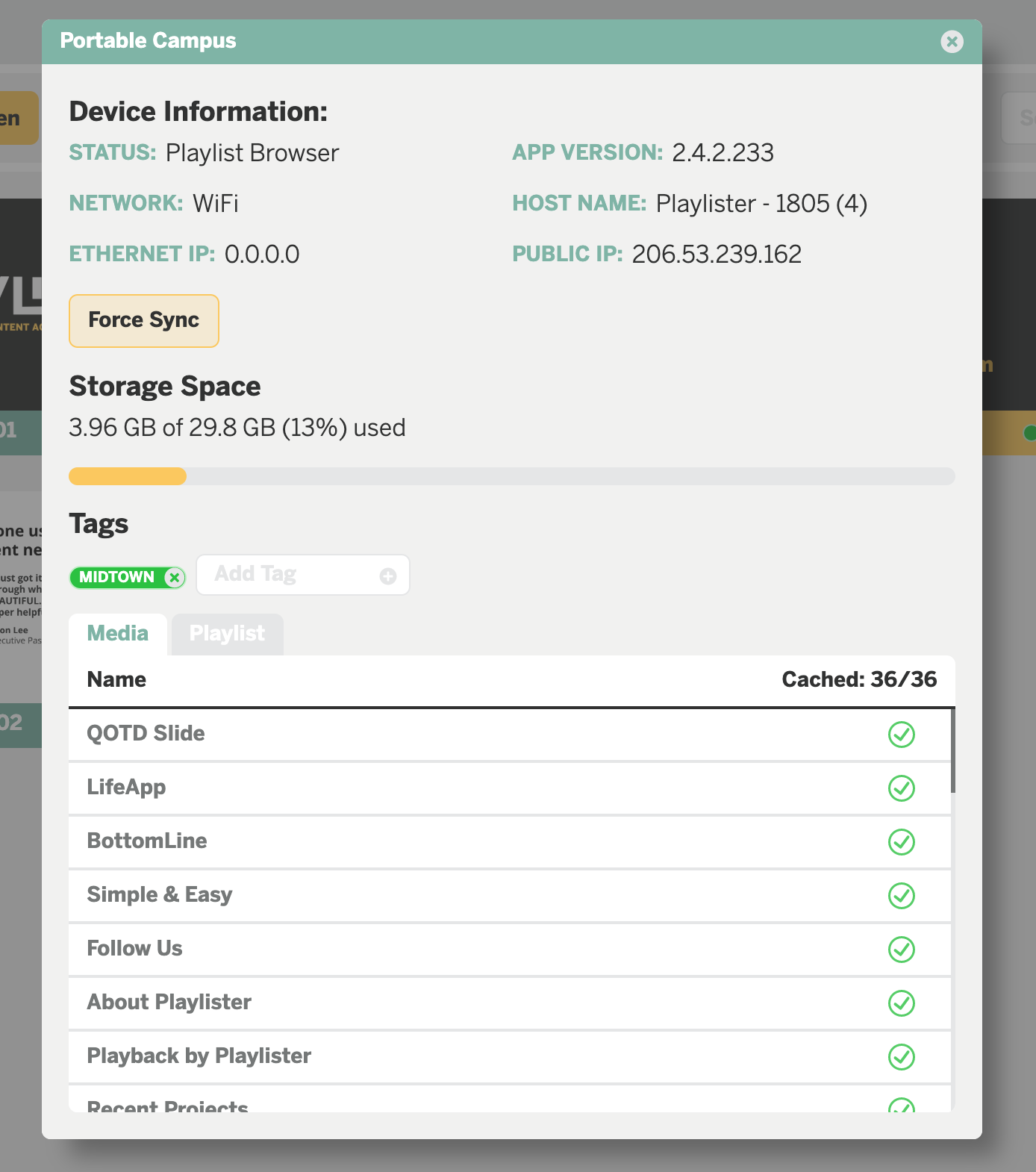 You'll probably notice that there are three different types of status icons. Here is what each icon means:

Green check mark- the media item has successfully synced to your device

Yellow arrow- the media item is syncing to the device

Red exclamation point- the media item failed to sync that content (once the device and TV are on Playlister will retry)
If your content that failed to sync does not show up, simply hit the "Force Sync" button to sync the content again.