Here how you control when a playlist appears and is deleted from a classroom TV using the Apple TV.
1. Click on the Start Date or End Date field.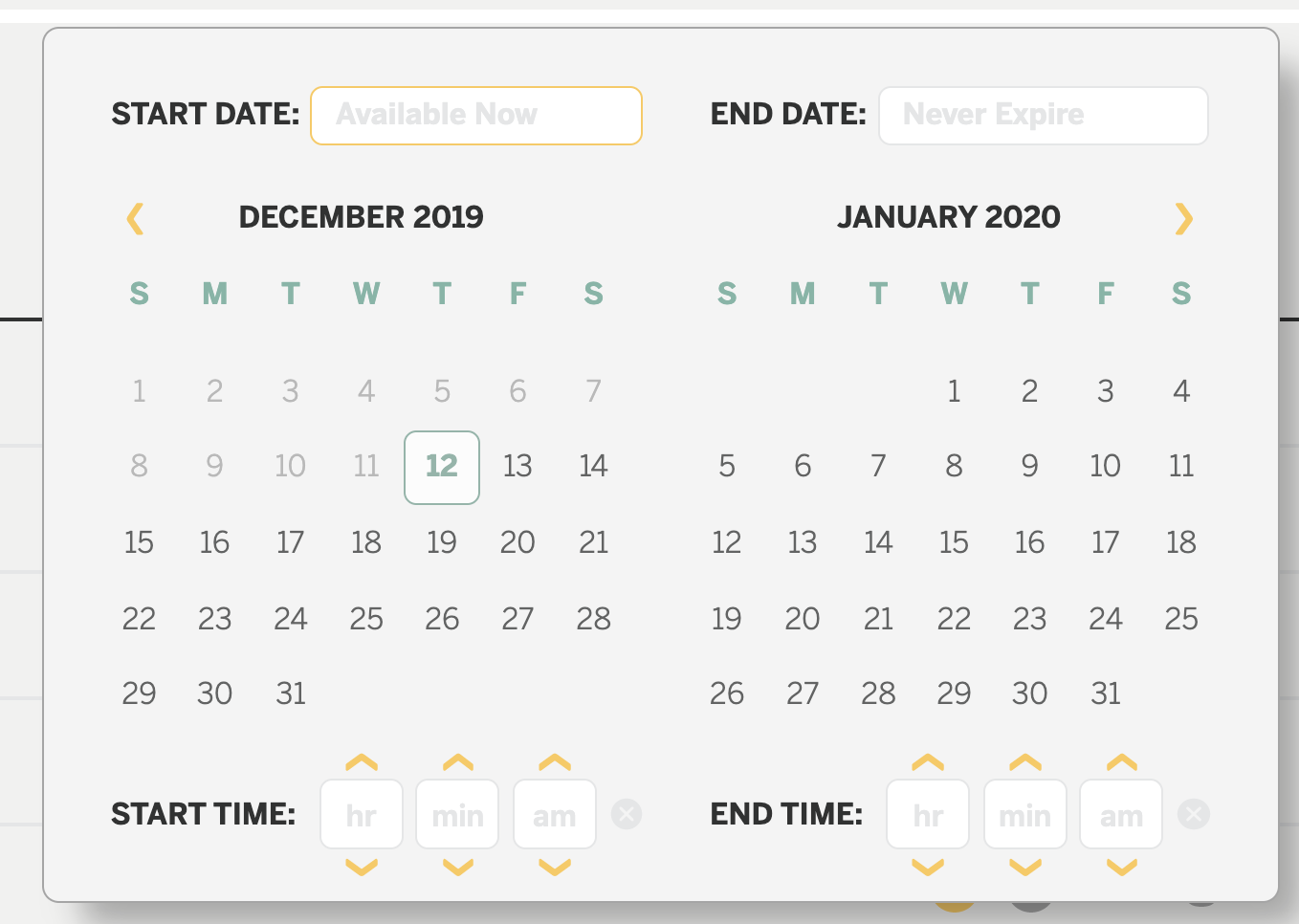 2. Select the time and date you want your playlist to appear and delete off the Apple TV. You can keep the dates blank and your playlist will always appear and never go away.
3. REMEMBER once a playlist ends it is no longer on the Apple TV. A common support ticket we get is "my playlist is gone from the Apple TV". That is because the playlist was set to end and is no longer there.
Playlister provides an orange warning when the playlist will expire tomorrow (see below).

Playlister provides a red warning when the playlist is expired and no longer on Apple TV(s).