Sharing playlists with all your staff, volunteers, and families is critical because it allows them to prepare or review your weekly lessons.
Share pages in Playlister allow staff, volunteers, and families to view playlists on a webpage with any device.
To Share a playlist, click the share button in the Playlist Manager.

Clicking Share will make a modal appear where you can customize your share page.
Ensure you Enable the share URL then you can copy it to send out.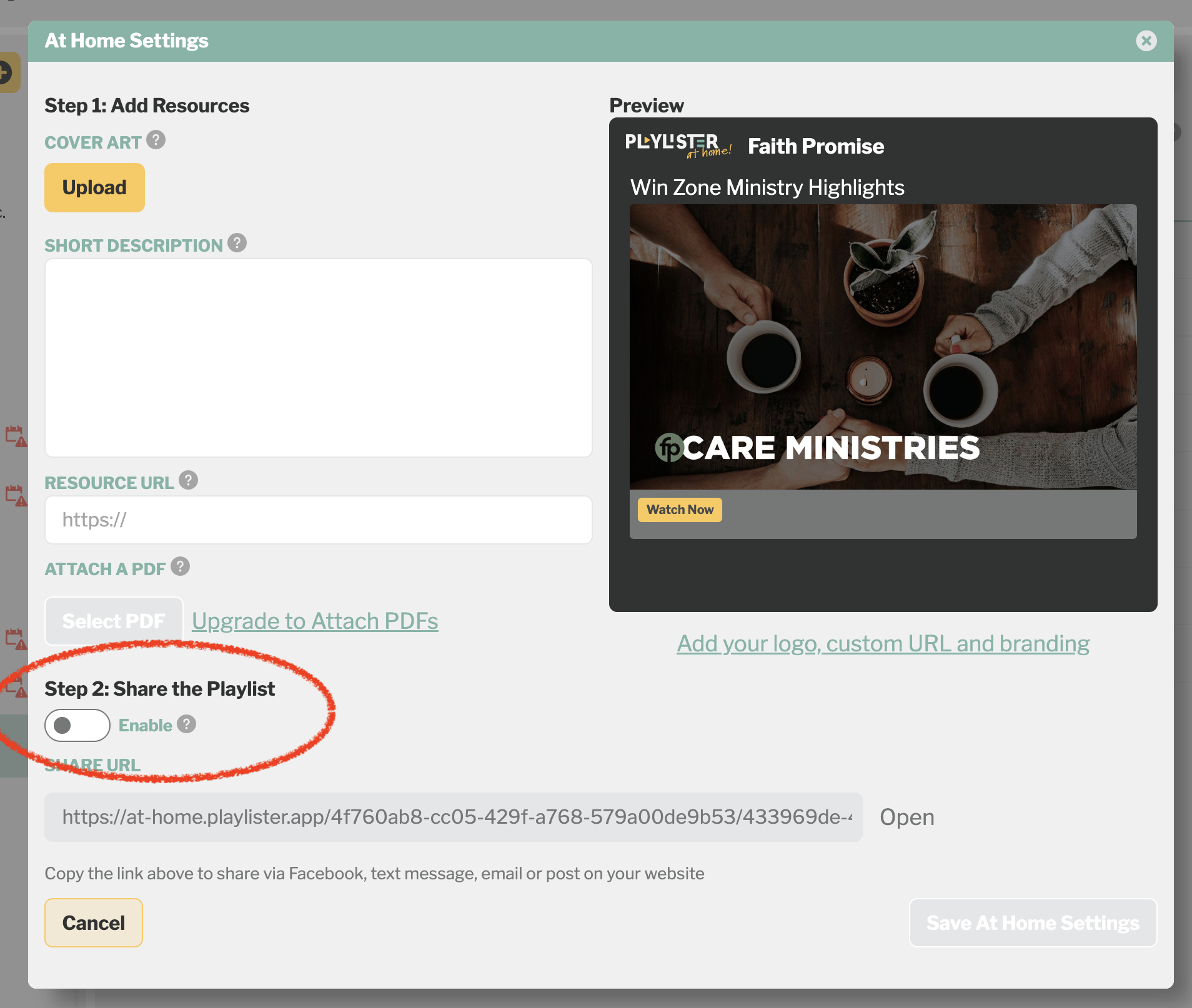 Once you have multiple playlists, you can create the Video Hub.
The Video Hub is one central location to display all your Church's content. Your staff, volunteers and families can watch the material at their own pace, via one URL link that never changes.
Also, with the Video Hub, you know your church is in a safe, controlled viewing space, unlike YouTube, which will show ads and play random videos during and after the initial viewing is over. Our goal with the Video Hub is to make it a safe and ideal place your families and staff can visit to watch ministry content.
Here are three examples of some of our partners' most thoughtful Video Hubs.
Think the Video Hub is a good fit for your Church? Click here to invest in the Video Hub for 99.99/month - you can cancel anytime if it doesn't meet your expectations.