To check the media's progress downloading you can look at the Apple TV screen in the classroom or click the screen detail modal in the Screen Manager: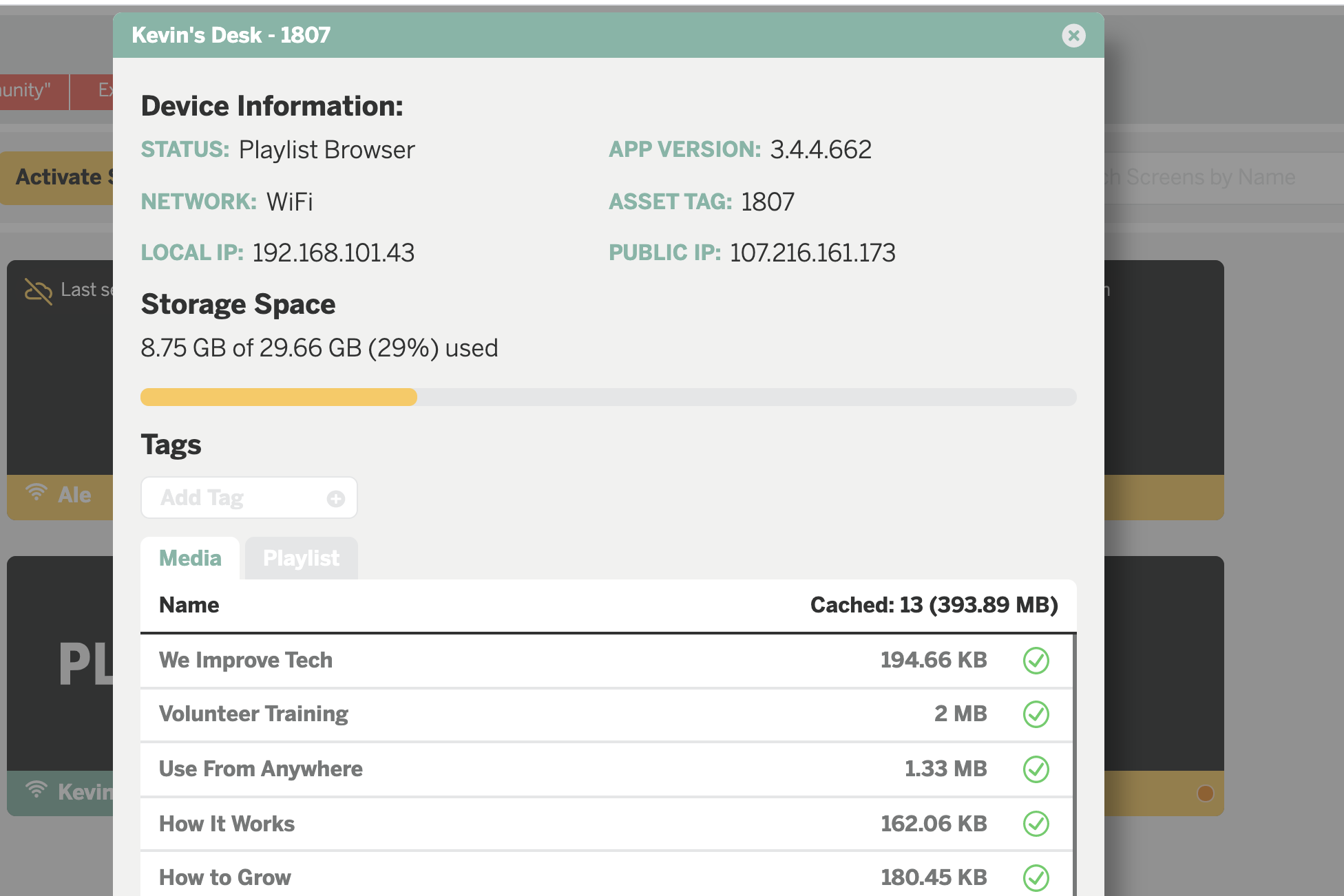 Also, if your media isn't loading the issue might be related to your WiFi or internet dropping in the room. If you are seeing a message like the one below that usually means there is an issue with the internet in that room.

If you see the warning below in the screen detail view that means the issue is related to a bad file. Please delete the file out of your account and re-upload the file.

If you see the loading icon below in the screen detail view that means the content is downloading to the Apple TV. WiFi speeds impact the download times of videos. All future and present playlists are downloaded at once. So if you have several playlists it could take time to download the content.

Please report to your support agent what are the up/down speeds in the rooms that are buffering video files.
Larger video files will take 5-15 minutes to download over the speed at 30-50 MBPS